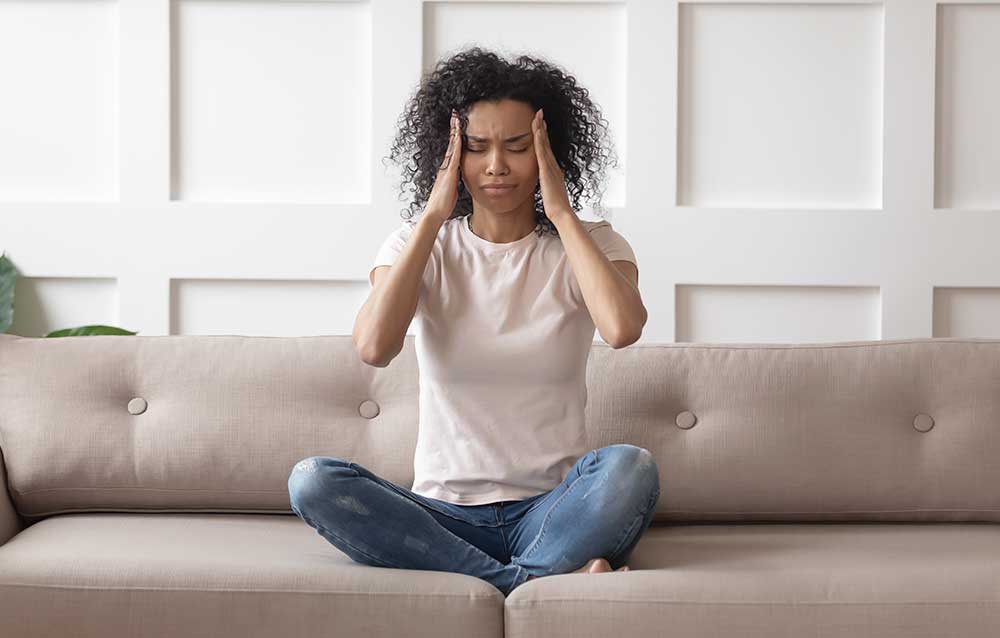 With all that's happening in the world – from the pandemic and political campaigns to economic issues and at-home schooling – 2020 will likely go down as one of the most high-stress years in recent history.
So, it's likely more people are fighting through tension-type headaches in order to maintain a sense of normalcy and order in a world that seems incredibly unpredictable.
But why fight through the headaches, asks Lynnwood physical therapist Nancy Mitrano, when a physical therapist can often provide relief from tension-type headaches by correcting the problems that cause the pain?
"A tension headache often starts with pain or dysfunction at the back of the head or neck – discomfort that can spread around your head, and even to your eyes," said Mitrano, owner of Impact Physical Therapy in Lynnwood.
"What we as physical therapists can do, after a thorough examination and a series of questions, is determine the likely causes of your headache. Then, we can treat these causes."
According to the World Health Organization, a tension-type headache (TTH) is the most common primary headache disorder in the world, typically related to stress or associated with musculoskeletal problems in the neck.
One study published in the U.S. Library of Medicine called tension-type headaches the second-most common illness worldwide, affecting 80 to 90 percent of people at least once in their lives.
Tension headaches, as they're often called, are frequently described as a feeling of pressure or tightness, often like a band around the head that spreads into or from the neck.
According to the American Physical Therapy Association (APTA), these headaches may be caused by stress, fatigue, poor posture, or problems with the neck or jaw – like an injury.
"Once we determine the cause of your tightness and pain, we can work with you to correct the underlying problem that's leading you to experience these headaches," Mitrano said. "This can be fatigued muscles from bad posture, or a lack of strength or mobility in your neck and shoulders."
Often, treatments will focus on three areas: improved posture, improved strength in the upper back, neck and shoulders, and improved mobility in the neck and spine through stretching and pain-reducing movements. This is also known as manual therapy.
"We'll not only provide relief through treatments in the clinic, but also work with people to correct the issues which caused the headache in the first place, be it improving posture or simple changes in lifestyle," said Mitrano. "Physical therapists always treat with an eye toward future prevention."
So, if 2020 has been a constant headache for you or a loved one, schedule an assessment with the Impact Physical Therapy team. They will determine what's causing your tension headache and how it can be successfully and affordably treated through physical therapy.