HoChin graduated from University of Washington in 1992 with a BA in Architecture. After an accident at a Mariner's game in 1995, he became very intrigued in physical therapy, leading him to pursue a career in the profession. He graduated from Eastern Washington University in 2001 with a Master of Physical Therapy degree.
HoChin emphasizes in combining skilled manual therapy and individualized functional exercises for optimal outcomes as well as providing education for postural and body awareness to prevent future injuries. His specialties include sports injuries, spine dysfunction, movement analysis, and vestibular rehabilitation.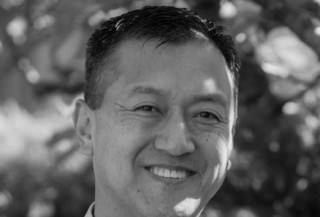 HOCHIN AN
CLINICIAN: PT
He is fluent in Korean and in his spare time, enjoys being a weekend warrior playing softball, golf, and supporting local sports teams. HoChin also loves rooting on his 3 children and their multiple sports activities.