Brian has been a massage therapist since 1994. Brian is one of our Deep Tissue Specialists. His treatment focus has been primarily injury treatment work, sports related trauma and post surgical rehab using various treatment modalities including Neuromuscular Reeducation, (NMR) Passive Position Release (PPR) and the Myokinesthetic system that focuses on impingement along the peripheral nervous sysytem. He particularly enjoys working with runners, athletes and focusing on neck, shoulders, low back, hip, knee and ankle problems. Brian has worked with professional and local athletes and is one of our Sports Massage Specialists. Brian has extensive knowledge in exercise and diet.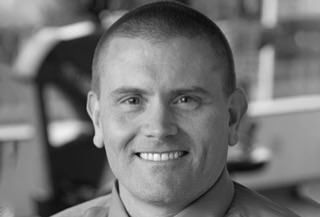 BRIAN JOHNSON
MASSAGE THERAPIST: LMP
In Brian's down time he likes to run and hang out with family and friends. He is also active in participating in American Cancer society events.
ASSOCIATIONS:
Member of the AMA
OUR SERVICES
Learn more about the services that we offer at Impact Physical Therapy
Impact Physical Therapy
4300 198th St SW Lynnwood, Washington 98036
Phone: 425-778-2325
Fax: 425-778-7692
We're triathletes, parents, and weekend warriors, too